In this nightmare year for the art world and especially for exhibitions and fairs, digital resources have shown their essential roles in the cultural dimension.
Important museums, like The National Gallery of Art of Washington, have trasformed their physical exhibitions in virtual tours, the great exhibition about Degas of this summer is an example.
About fairs, the month of November has seen the digital version of Tefaf, one of the most famous international fairs, and this new edition has achieved huge success by proposing a masterpiece for each of the 280 exhibitors.
WopArt, an important annual fair dedicated to "Artworks on Paper" from ancient to contemporary art, which takes place in Lugano, usually in September, has initially postponed the date in November. Due to the international health situation, the physical appointment in Lugano has been cancelled and replaced for this 2020 edition with an extraordinary virtual tour.
WopArt is one of the most acclaimed events in the international art fairs calendar and among the exhibitors it boasts important galleries from all over the world, like Lia Rumma, Tornabuoni Art, W&K – Wienerroither and Kohlbacher, and Galleria Mizar, Wallector's Italian partner.
Among the extraordinary works on paper online on Wopart 2020 site from Thursday:
A rare complete edition of 12 etchings of Pablo Picasso's "Le Cocu Magnifique" (click on the image below)
and "Une pyramide en colère", a micro picture, gouache on paper mounted on black leather by Max Ernst, belonging to the serie "Microbes" (click on the image below).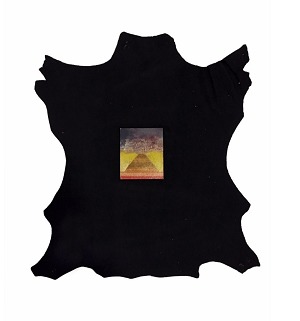 The V.I.P. preview will be held on Thursday 26, from 3.00 p.m. on www.wopart.ch. Then, from November 27, it will be online until December 27, for free.
In addition to the sections dedicated to the galleries, the virtual tour will hosted with the masterpieces from the International art collection of BNP Paribas.
Other three Wopart Main Sponsors, Eberhard, Mersmann and Swiss Logistic Center will be present with their virtual rooms and a section will be consacrated to the solo exhibition of the contemporary artist Michele Ciacciofera.