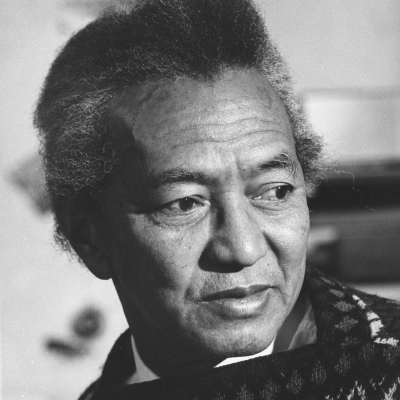 (Sagua la Grande, Cuba, 1902 - Paris, France, 1982)
One of the most famous Cuban painter. In 1938, Lam met Pablo Picasso and was introduced to some of his friends, such as Joan Mirò, Fernand Léger, Henri Matisse, Paul Eluard, Georges Braque. At the age of 50, he finally moved to Paris.
He was the first non-white artist to be officially recognized within the western history of art. He is considered, together with Renè Portocarrero, the greatest Cuban artist. Lam's style is the sum of the numerous painting styles he encountered during his long journeys: his work is characterized by a trait similar to those of primitive graffiti but also mixed with a slightly cubist influence, and all this is blended in a surrealist atmosphere.
Latest Exhibitions:
2015 Wifredo Lam at Centre Pompidou, Paris
2016 The EY Exhibition: Wifredo Lam, Tate Modern, London
Read more about the friendship between Wifredo Lam and Pablo Picasso in "Midnight at Les Deus Magots".