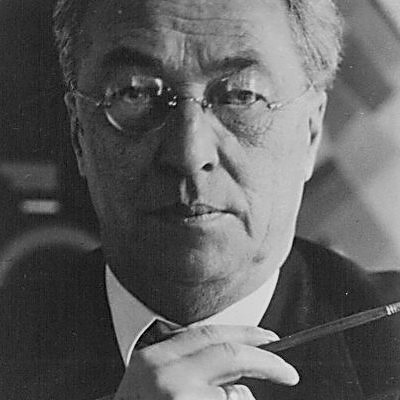 Vasilij Kandinskij (Moscow, 1866 – Neuilly-sur-Seine, 1944), famous for his poetic and vibrant abstract paintings, created a new non-figurative art and paved the way for Non-Objective Art. In this effort to step outside pictorial tradition, Kandinsky often described, in his wonderful book Concerning the Spiritual Art, published in 1911, the meanings of colors and their links to sounds. For this reason, several of his most famous works present the titles of musical terminology.
When he was a child living in Russia, he studied music. It was not until 1896, at the age of 30, that Kandinsky moved to Munich to pursue an education in painting. Here, he made friends with Franz Marc, August Macke, Gabriele Münter, and Alexej von Jawlensky, Together, these artists formed the short-lived Der Blaue Reiter group.
Due to the outbreak of World War I, Kandinsky returned to Moscow, where he spearheaded Russia's embrasure towards avant-garde aesthetics, giving lectures at both the University of Moscow and the Institute of Artistic Culture. After returning to Germany in 1921, Kandinsky began teaching at Walter Gropius' newly formed Bauhaus School in Weimar. Nevertheless, in 1933 the school was shuttered by the Nazi regime, and the artist was once again forced to leave Germany. He died on December 13th, 1944, in Neuilly-sur-Seine, France.
Today, Kandinsky's works are held at the collections of the Art Institute of Chicago, The Museum of Modern Art in New York, the Tate Gallery in London, the Centre Georges Pompidou in Paris, and the Albertina in Vienna, among others.
"Art goes beyond the limits in which time would like to compress it, and indicates the content of the future." (Vasilij Kandinskij, Point, line, surface).