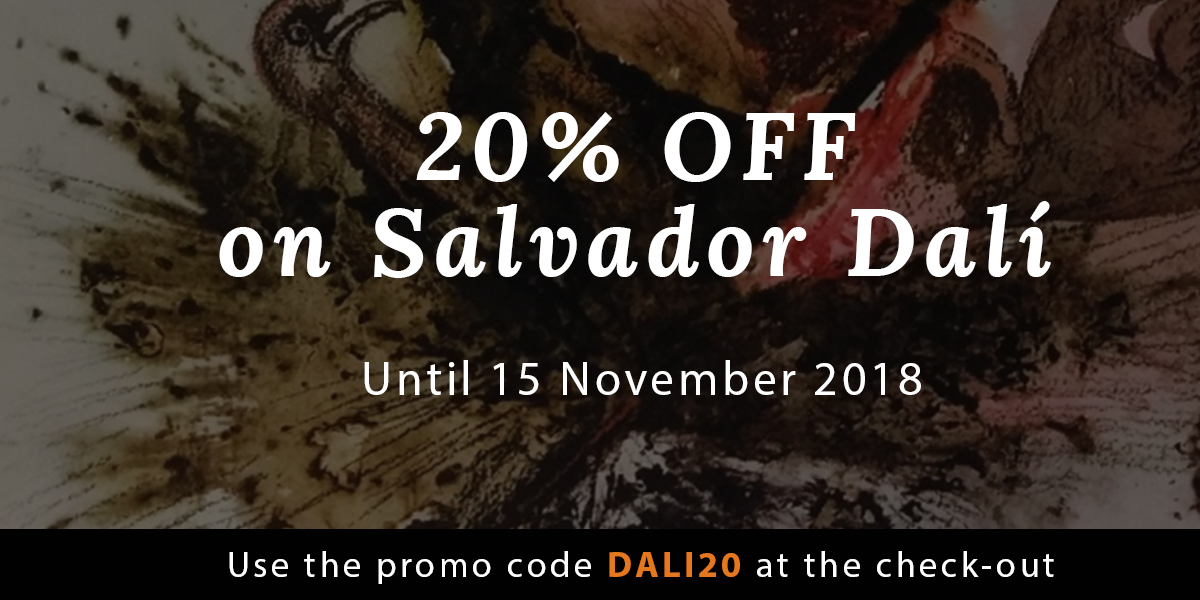 "It is with Dalí that, for the very first time, the windows of the mind are wide open" affirmed André Breton about the utmost pioneer of Surrealism.
Over the course of Salvador Dalí's prolific artistic career, the artist demonstrated to possess an astonishing sense of creativity in manifold disciplines, successfully experimenting with painting, sculpture, fashion, writing, and filmmaking.
Explore a wide selection of fascinating prints and unique pieces, from our wonderful art collection, realized by Salvador Dalí!
Apply a Discount of 20% only until 15 November 2018!