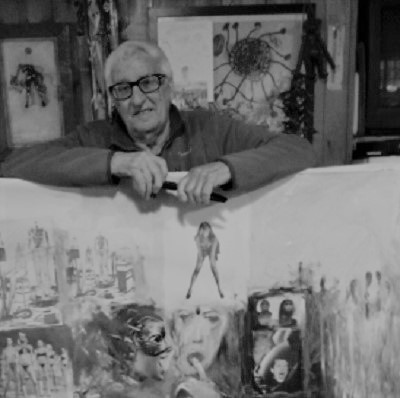 (Bologna, Italy, 1934)
From the age of 22 Sergio Barletta is active in Rome, where he worked as an illustrator and art director in some monthly magazines like "Costume" Diners Club house organ, BP Review, IBM, and others. In these years, graphic work and illustration are mixed with painting and photography, as well as with satirical drawings.
The contamination among different techniques allows him to say the meaning, the breath of these years, the reality on Maya, the illusion of senseless reality. In these last years, he worked on hundreds of paintings having for subject the female body, the wear and tear of it in advertising, movies, beauty farms, TV and so on.
Title of the interminable course of works is La poup e du capitaine, hommage to the everlasting beauty and seduction of the woman.