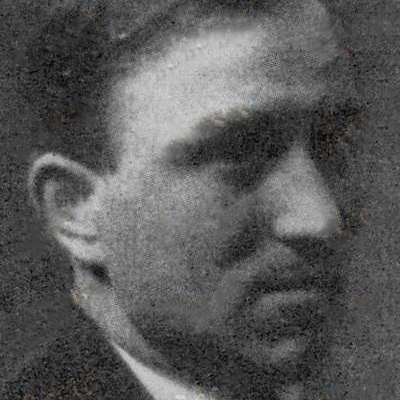 Pompeo Borra (Milan, 1898 - 1973)

He began his artistic career attending the Brera Academy of Fine Arts. In 1916, he took part, as a volunteer, in the First World War. At the end of the conflict, he returned to his vocation for painting. In 1924, he took part in the XIV International Art Exhibition of the city of Venice. In the same years, he met the group of founding artists of the Novecento movement and began taking part in the exhibitions. His paintings aroused the interest of Franz Roh, the famous theorist of magical Realism and of New German objectivity, who invited him to the Italian art exhibition at the Kunstverein in Leipzig in 1928.
His painting of severe purism, placed between Magical Realism and Metaphysical Painting, proposes square images and compact volumes that evoke fourteenth-century painting, blocked and silent situations inhabited by everyday objects and dreamy and immobile characters, mostly female. In this decade he collaborated with the Galleria del Milione, often going to Paris where he became friends with Léonce Rosenberg, director of the gallery L'effort moderne. His chromatic choices evolve towards transparent and brighter shades, even crossing an abstract season.
In the years 1949-1950, he took part in the establishment of the important Verzocchi collection, on the subject of work, sending, with a self-portrait, Compagni di lavoro; the Collection is today kept in the Pinacoteca Civica of Forlì.
In the fifties / sixties, Pompeo Borra abandoned the solid and monumental volumes of the previous works, creating works in which he anticipated themes that have come back to life after his death and had a greater critical response in the 1980s with the term "postmodern". The two-dimensionality, the intense color scheme and the extreme synthesis of the figures, always immersed in an atmosphere of metaphysical suspension, would be the connotative stylistic features of his later works.
His works are preserved in important museums, institutions and private collections, including: Center Pompidou, Paris; GAM, Milan; Civic Museum of Art, Modena; MART, Rovereto; Brera Academy of Fine Arts, Milan; Civic art collections, Museo del Novecento, Milan; "Mario Rimoldi" Museum of Modern Art Cortina d'Ampezzo.