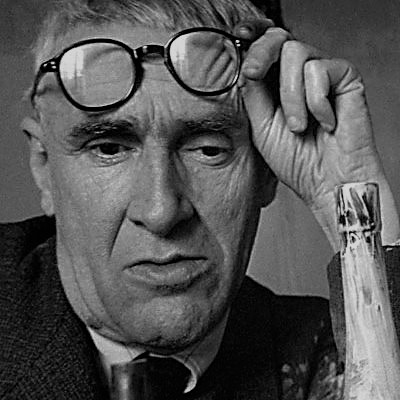 Giorgio Morandi was born in Bologna on 20 July, 1890. He was one of the most representative figures of Italian art in the 20th century.
In 1909, Morandi met Paul Cézanne, of whom the Italian artist had already seen the early reproductions in black and white of 1908. After Cézanne, Morandi's sources of inspiration during his studies were different artists, like Henri Rousseau and André Derain. He breathed since his youth the modern air that characterized Europe during the Belle époque. Besides this attention towards the French artists of the early 20th century, Morandi developed an interest in great Italian art of the past: in 1910, the young artist went to Florence, where he admired the masterpieces by Giotto, Masaccio, and Paolo Uccello.
Morandi produced his first prints when he was only 21. The first etching with a declared edition was created in 1912; its subject was the Bridge on the Savena. Many productions by Morandi of that period showed an evident influence of Cézanne's art. The essence of Morandi's Modernism is exemplified in his etchings, where the artist used images in series. In these compositions, we see him detaching from academic realism and from simplistic imitation of nature. Morandi's stylistic purpose was the liberation of objects, protagonists of his works, from their usual realities; the Italian artist decided to represent objects ignoring the traditional rules of perspective and of Enlightenment. In Giorgio Morandi's paintings, there is a complete world. He was a sensitive artist, and he was able to transfer his different emotions to all the depicted subjects (things, flower bouquets, landscapes), reflecting his whole self in his work. Morandi is able to organize graphic signs in different ways, respecting the universal spatiality and plasticity of represented forms.