Francisco Jose de Goya y Lucientes (Goya)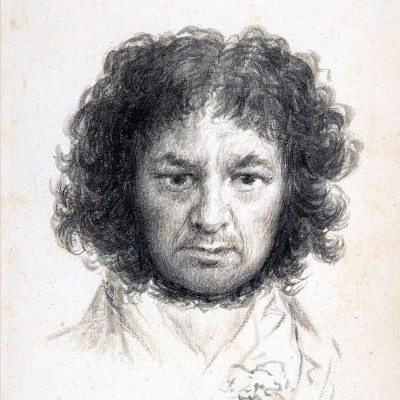 Francisco José de Goya y Lucientes (1746-1828) was a Spanish Romantic painter. He did not arrive at his general abandonment of Neoclassicism without significant thought about the Enlightenment and the Neoclassical desire for rationality and order.
Nevertheless, he took much delight in exploring the exotic, erotic, and fantastic. In Los Caprichos (The Caprices), Goya represented himself asleep, fallen onto a table, while frightening creatures converge on him. Owls (symbols of folly) and bats (symbols of ignorance) are apparently intentioned to attack the artist. The observer could view this as a portrayal of what emerges when rationality is suppressed as advocating Enlightenment ideals. Yet, it can be interpreted as Goya's commitment to the creative process and the Romantic nature – the unleashing of fantasy, feelings, and even nightmares. Furthermore, much of Goya's manifold work deals not with Romantic imaginations but with contemporary events. In 1786, he also became an official artist in the court of Charles IV and created portraits of the king and his family.