October is the beginning of Fall season. Days get darker, cooler, and rainy… staying at home can be boring, but a good art read with a warm drink are the best remedy to help you lit up the gloomy days. We can provide the read, while you spill some hot chocolate or coffee in your mug (and maybe some Halloween-themed snacks too, why not?). For our monthly article, we propose you to discover some fun facts and art about four artists born in October from our gallery collection. We promise it will warm you up and will take only few minutes. So, have a sit, take a big sip, and enjoy!


Monsieur Le Corbusier was born in the French-speaking canton Neuchâtel in Switzerland on October 6th, 1887. He was an architect, urbanist, painter, designer… did we forget anything? Never mind! He is wildly known mostly for his designs and architectural projects, which revolutionized the history of design and urbanism. Seventeen of his urban sites spread over seven countries have been declared by the UNESCO association in 2016 as word heritage for having "revolutionized architecture by demonstrating, in an exceptional and pioneering manner, the invention of a new architectural language that made a break with the past."
However, did you notice that Le Corbusier is a funny name? And did you know that that was not his real name? Here is the story: his real name was Charles-Édouard Jeanneret-Gris. Very French, yes! And difficult to pronounce too. The pseudonym "Le Corbusier" was actually coined in 1920. Le Corbusier took inspiration from an old relative of his family named «Le Corbesier» whose portrait was in his home. He changed the "e" in "u" and that was it! Here is an example of Le Corbusier's iconic and exclusive furniture design from our collection, La Chaise Longue, hope you like it!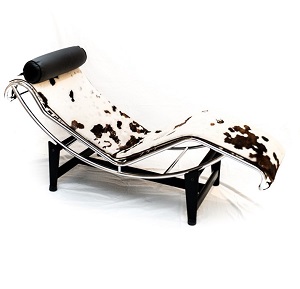 Futurist artist Umberto Boccioni was born in southern Italy on October 19th, 1882. Boccioni was a painter, sculptor, and leader of the Futurist artistic movement; but he also had fun! He was a true cosmopolitan and travelled a lot at the beginning of the twentieth century. He first went to Paris and made some friends there, with whom he visited Russia before going back to Italy. We find it incredible even now, isn't it? However, nowadays most people don't know that Boccioni made also incredible writings on Futurist art together with artists Carrà, Russolo, Balla, Severini, and Soffici. We propose here a rare and spectacular first edition of Pittura Scultura Futuriste (Dinamismo Plastico) from 1914, a milestone of Futurist writings. In this book, indeed, Boccioni explores the artistic relationship between Futurist and Cubist painting, claiming that the first puts in place "a desire of dynamic expressions in order to surpass the static nature of the second." Right or wrong? You decide.
"I look at Luka as a young Picasso" said few days ago Dallas Maverick's basketball coach Jason Kidd of Luka Doncic, playmaker. Yes, we know, you are now thinking: are we still talking about art…? Our reply is: yes, we are. Kidd thinks of his player as "someone who's very talented, loves to win, and understands how to play the game at a very high level." Who are we to tell he is wrong? Well, we can tell you that we love Picasso and we love even more that he is highly esteemed worldwide, but let us come back to our story and explain you more about why we love him.
Born on October 25th 1881 in Malaga, southern Spain, Picasso was a painter and sculptor who went through the artistic phase of Cubism, to the blue period, the red period, and so on in his long career. No matter how much it changed, Picasso's art is still very much recognizable for its sharp edges, naïve forms, and distinct trait, which we all agree determine his originality. But these qualities were achieved only when he decided to refuse traditional artistic devices inherited from his studies. He admired and studied drawings made by children stating that: "When I was their age I could draw like Raphael, but it took me a lifetime to learn to draw like them." Thus, Picasso has now become synonym of intellectual independence, originality, success – but also has connotations of something valuable and exceptional. Here it is our 1998 print from the series Le Goût du Bonheur (The Taste of Happiness): A Suite of Happy, Playful, and Erotic Drawings to cheer you up!
Jean-Paul Riopelle was an artist from Quebec, Canada, born on October 7th, 1923, and is most widely known for his colorful abstract painting style. Riopelle abandoned the paintbrush, using only a palette knife to apply paint to canvas and giving a distinctive sculptural quality to his works. He also liked to mix media such as ink, watercolor, lithography, collage, and oil. However, he was also a very romantic one! 
In 1959, he began a relationship with the American painter Joan Mitchell, taking residence and studios near Giverny, where famous Impressionist artist Monet had lived. They influenced one another deeply as much intellectually as artistically, but their relationship was a stormy one. They separated in 1979, but he ultimately dedicated a painting to her in 1992 after she died… (so sad!). This lovely lithograph Composition from Derriere Le Miroir is perfect to dedicate to your loved ones or to bring a living piece of art in your home!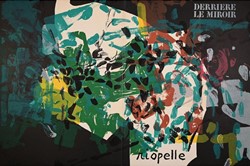 We hope you enjoyed this article on four artists born in October, but don't forget we have much more art to offer on our website! Explore thousands of fascinating artists on Wallector.com!