As the festivities approach, it is important to combine the perfect gift with a beautiful postcard to express your warmest Holiday wishes to your loved ones. For our monthly appointment we have thought about some creative hints to help you to design your personalized postcards. Take this moment as a good opportunity to show your artist's skills and don't be afraid of making mistakes – they will make your designs more unique!


1. Animals
Animals are a good inspiration for designs and they can be mastered according to each person's sensitivity and skillfulness. For the Holiday season we have thought about some wild mountain animals that will make your postcard stand out! The Bear from Austria by Gervais is a good one to take inspiration from. You can decide to re-create either the animal together with landscape or alone.
Looking at this close-up, you can clearly see the animal's outline. You can try to print it out a copy and draw it by applying a layer of your own drawing paper on top of it. The secret is to start your drawing in pencil from the outline; then move to the details; and finally, you can be creative with adding your favorite colored technique!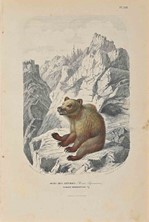 2. Plants
Plants are always very effective when it comes to decoration. You can stylize your own plant with the angle, shape, and color you prefer. You can use it to décor your title, on the margins of your text, or at the bottom – wherever you prefer, but avoid using it within the written text. You do not need necessarily to be precise: let yourself experiment your medium of preference and see what it comes out. If you decide to use either oil painting, tempera, acrylic, or watercolor make sure to use the appropriate paper support and brushes. If you decide for pencils, pens, pastels, or markers you will manage to deal with exact forms.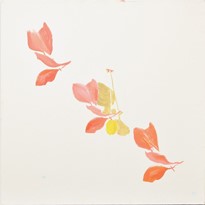 3. Landscape 
A winter, dreamy landscape, even if barely outlined with a pen is such a good decorative element of design! You can render the snow effect by leaving out the color within the composition or by applying a white layer of color.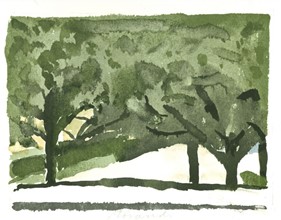 4. Abstract decorations 
You do not need to be very skilled at drawing to make art. Sometimes even small decorative effects can be very nice to look at and function as decorative elements. You can either separate the decorations from the text, or do an illuminated miniature of the first capital letter at the beginning of your text like in Rafael Alberti's deisgns:Again, you can express your creativity in the way you prefer, but make sure to start with some preparation studies so you will not waste your good quality paper!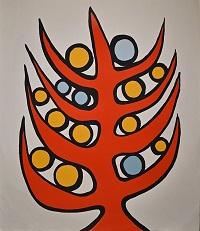 Now it's time to wish you good luck with your postcards design and let us know if you enjoyed this article!