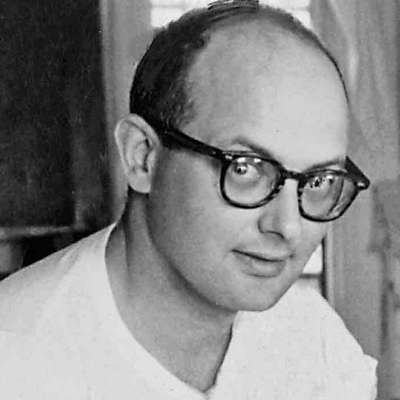 Sol Lewitt (USA, 1928 – USA, 2007) was an American artist.
He was the son of Russian immigrants. In the late 1940s, he made his first prints. In 1949, he attended the Syracuse University, and in 1953 he moved to New York City, where he worked as graphic designer. There, he also started studing at the Cartoonists and Illustrators School (the School of Visual Art).
He was one of the American artists who helped to launch Conceptual Art and Minimal Art during the 1960s. In 1960, he met Dan Flavin at the Museum of Modern Art in New York, where he was working in the meanwhile. They discovered the works of Jasper Johns and other New-Dada artists. Lewitt was interested in Russian Constructivism too.
His first important exhibition was the Wall Drawing #1 at the Paula Cooper Gallery in New York; it consisted of a white wall with parallel lines in four directions. From that moment, he started using basic shapes and colors to create drawings and structures. In the 1970s, he moved to Spoleto, in Italy, where he observed ancient Italian artworks. In 1983, Lewitt began experimenting with India ink and color ink washes. Lewitt believed the idea itself could be a work of art. Indeed, he said "You shouldn't be a prisoner of your own ideas."