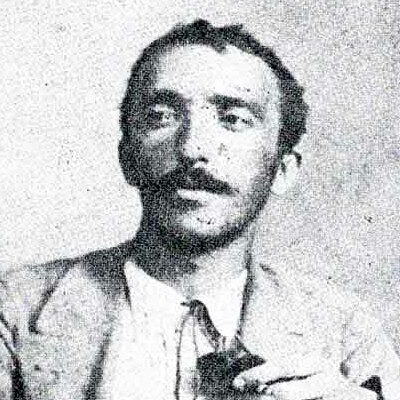 Plinio Nomellini (Livorno, 1866 - Florence, 1943) was an Italian painter linked to the Divisionist movement, given that he was a pupil of Giovanni Fattori at the Academy of Fine Arts in Florence and a close friend of the Macchiaioli Silvestro Lega and Telemaco Signorini. With Angelo Morbelli and Pellizza da Volpedo, Nomellini became one of the leading exponents of social Divisionism.
After his debut as a Macchiaiolo - supported by his teacher Giovanni Fattori - Nomellini detached himself from the Italian movement to become a "very humble servant of Pissarro and Manet", like the master Fattori asserted. Nomellini, together with his friend, the painter Alfredo Müller, turned his attention to a new art called Impressionism in France.
The Divisionist approach used in his landscapes with a Ligurian setting would blend with the French Symbolist style. Indeed, the patron Diego Martelli named Plinio Nomellini, Ferruccio Pagni, Francesco Fanelli, and Giorgio Kienerk the new Impressionists from Livorno.
Plinio Nomellini is also remembered for his anarchist militancy, which caused him many troubles but became also a source of inspiration for his art. In 1902, he left Genoa to move to Torre del Lago, where he attended a stimulating environment with Giacomo Puccini, Galileo Chini, Eleonora Duse, Grazia Deledda, and Gabriele D'Annunzio.
His works can be found in the most important Italian museums, in the collections of various banking foundations, at the Chamber of Commerce of Genoa, at the Academy of Ravenna, among others. In Livorno it is possible to admire the Annunciation by Nomellini in the Council Chamber of the Chamber of Commerce (Palazzo della Dogana). Nomellini also made numerous billboards: the most popular are the one for the Oil Sasso (1908) and those for the inauguration of the monuments to Giuseppe Garibaldi in Sanremo (1908) and of the Expedition of the Thousand in Genoa (1915).