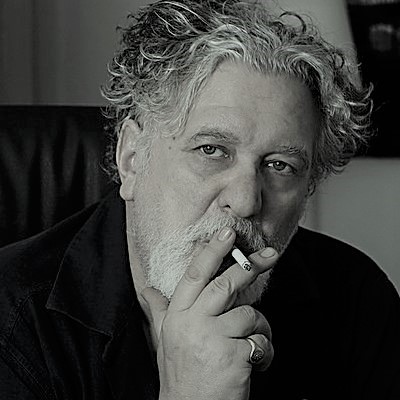 Piero Pizzi Cannella (Rocca di Papa, 1955) is an Italian artist.
In 1977, he attended the Academy of Fine Arts of Rome and took Alberto Ziveri's art classes. During this period, he made several works of Conceptual Art. He participated in the activities of the neo-avantgarde La Stanza, an art gallery based in Rome, directed by Bruno Ceccobelli, Giuseppe Gallo, and Stefano Di Stasio. In 1977, he exhibited for the first time at La Stanza with a Conceptual installation. In 1980, he exhibited with other Italian artists at La Tartaruga gallery, in Rome.
In 1984, together with Bruno Ceccobelli and Marco Tirelli, he gave life to an important art movement, the so-called "Nuova Scuola Romana" (well-known as "Scuola di San Lorenzo"). The artists of the movement (Gianni Dessì, Nunzio Di Stefano, Giuseppe Gallo, and many others) used to meet at the Pastificio Cerere. In that period, he exhibited his works at several international art galleries: at the Annina Nosei Gallery in New York, at the Galerie Folker Skulima in Berlin, at the Galerie Triebold in Basilea. The artist's work in this period focuses on evoking the human figure through common objects of everyday life, such as accessories, clothes, and furniture. Over these years, he also exhibited some figurative artworks at L'Attico, an historic art gallery in Rome.
In 1984, he opened his atelier to the public for the exhibition "Ateliers", curated by Achille Bonito Oliva. In the 1980s, he participated in many important international exhibitions: the Paris and San Paolo Biennials (1985), the Sidney Biennial (1986), the XI and the XII Quadrennial of Rome (1986 and 1996); the Venice Biennial (1988, 1993, and 2011), and the Instanbul Biennial (1989). He currently lives and works in Rome.