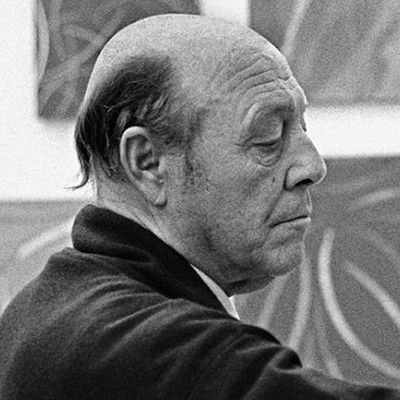 Piero Dorazio (Rome, 1927 – Perugia, 2005) has dedicated his life to the research of Italian abstractionism.
In 1947, he drew the manifesto of "Formalism-Form 1" together with prominent fellow artists like Accardi, Attardi, Consagra, Sanfilippo, and Turcato. With "Form 1", he opposed Socialist Realism and defended abstract art by claiming that "Experimentation is experience on the form." In 1948 in Rome, he organized the first National Abstract Art Exhibition and, in 1951, he also organized an exhibition at the National Gallery of Modern Art.
To Dorazio, the early 1950s were a period of intense work and affirmations. Together with Guerrini and Perilli, he organized the "Age d'Or" in Rome and Florence, which was a cooperative among artists for the diffusion of international avant-garde art and prints. During that period, Dorazio began a series of white paintings and tridimensional research on lines and dots. He participated in the Triennial in Milan with a large show of murals. In 1953, he moved to the United States, where he followed new teachers like De Kooning, Rothko, Pollock, and Newman. In 1958, he developed a method to represent space through the vibrations of light by using a transparent grid made up of overlapping chromatic structures. In 1960, Dorazio became Head of the Department of Painting, Sculpture and Graphics at the School of Fine Arts of the University of Pennsylvania.