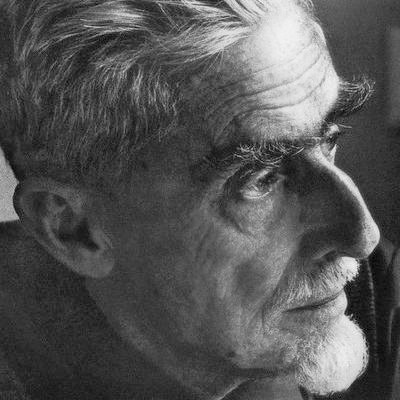 Maurits Cornelis Escher (1898 - 1972) is one of the world's most famous graphic artists.
He is well-known for his so-called impossible constructions, such as Ascending and Descending, Relativity, his Transformation Prints, such as Metamorphosis I, Metamorphosis II and Metamorphosis III, Sky & Water I or Reptiles. He played with architecture, perspective and impossible spaces.
He also made another kind of works, wonderful and more realistic, in the time he lived in and traveled around Italy. For example, the lithograph titled Atrani, a small town on the Amalfi Coast, made in 1931, reinvented in his masterpiece Metamorphosis I and II.
During his lifetime, Escher was a very prolific artist, indeed he made 448 lithographs, woodcuts, and wood engravings, as well as more than 2000 drawings and sketches. Like some of his famous predecessors - Michelangelo, Leonardo da Vinci, Dürer and Holbein, - M. C. Escher was left-handed.
Apart from being a graphic artist, M. C. Escher illustrated books, designed tapestries, postage stamps and murals.
When he visited the Alhambra, a 14th-century Moorish castle in Granada, Spain, in 1922, M. C. Escher became fascinated with the regular division of the plane. During the years in Switzerland and WWII, he drew 62 of the total 137 Regular Division Drawings.
Today, his art keeps amazing millions of people all over the world. In his work we recognize the manifold expressions of his fantasies. M. C. Escher shows us that reality is wondrous and fascinating.
We can't find products matching the selection.
Secure and Fast Shipping
Tracked international shipping
Purchase protection
Fully protected from checkout to delivery
Collector Guarantee
Original items certified by our curators