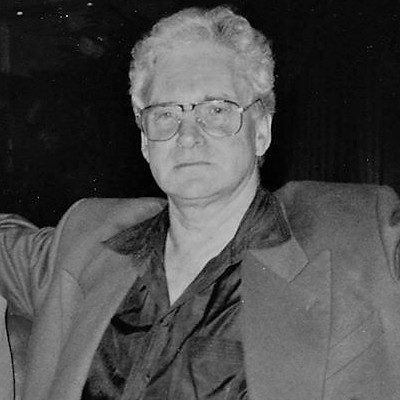 Martin Bradley (London, 1931)
The English painter is well-known for abstract and symbolic artworks, influenced by Japanese and Chinese calligraphy, as well as Buddhism, to which he converted. His name is always associated with travelling: whilst he was on a journey in Central and South America, he painted portraits of his shipmates. After his return to England, he studied Oriental languages, literature, and art history, and developed a fascination with calligraphy art. During the 1950s, he moved to France, where he came in contact with Rudolphe Augustinci, who was the director of the famous art gallery.
In 1978, Marcello Avenali, director of the Academy of Rome, introduced him to Tatsuko. In 1979, entering in the ranks of the faithful of Nichiren Shoshu Buddhism, he lived in Mercatale di Pesa, in the Chianti region (Tuscany, Italy) and signed a contract with Samy Kinge.
Today, Bradley's artworks are held in the collections of the Tate Gallery in London, UK, and the Museum of Modern Art in New York, USA. His artworks have been collected by Barbara Hepworth, Roland Penrose, and Herbert Read.