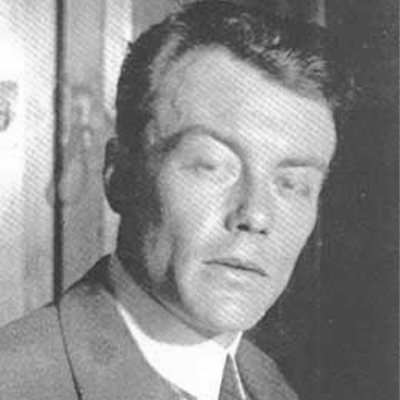 Mario Radice (Como, 1898 - Milan, 1987)
The Italian painter, considered one of the leaders of abstract art, began his artistic training with the painter Achille Zambelli and the sculptor Pietro Clerici. After a military parenthesis and a job as an accountant for a railway company, Mario Radice attended his uncle Guido Vitali, general manager of the paper mills in Fabriano, and thus became familiar with the qualities of the paper and soon founded the company Mario Radice & C., based in Bergamo. In February 1930, settling in Como and deciding to devote himself exclusively to painting, the artist opened his first studio in Via delle Cinque Giornate, sharing it with Rho. Their fellowship, joined by the younger Giuseppe Terragni, formed the first nucleus of the so-called Como Group, a group of personalities oriented towards the renewal of the arts and architecture, operating between Como and Milan in the name of a fruitful international opening.
He also designed furniture for the firm Augusto and Filippo Proserpio of Mariano Comense, obtaining the first prize in 1933 at the National Craft Show in Florence. He was one of the founders of the Quadrante publishing company and of the namesake magazine, directed by Massimo Bontempelli and Pier Maria Bardi and close to the Il Milione gallery.
Between 1939 and 1943, he worked hard on investigations and projects for modern and functional churches, but the impressive project was interrupted by the death of Cattaneo. In the 40s, he was an almost permanent guest at the Venice International Biennial and collaborated on the foundation of the M.A.C. (Concrete Art Movement). In the meantime, he also engaged in the activity of art critic for some newspapers and his life would go on through continuous successes and tireless work.