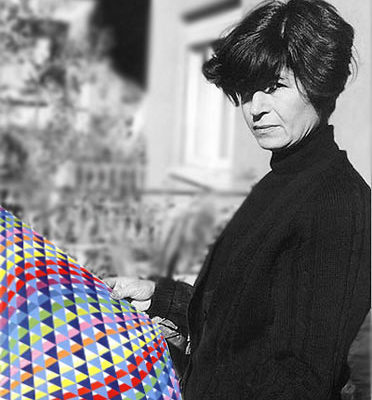 Lia Drei (Rome, 1922 - Rome, 2005) was an Italian artist and painter.
She was the daughter of Ercole Drei, a painter and sculptor who owned an atelier in Villa Strohl-Fern. She graduated from La Sapienza, University of Rome, and then from Columbia University of New York, where she later moved and has taught for five years. She studied painting with her father. In Rome, she frequented the Academy of the International Artistic Association, where she met Francesco Guerrieri who later became her husband. She was, together with Di Luciano, Drei, Guerrieri and Pizzo, one of the founders of the Gruppo 63. After the dissolution of this group, she created, together with Francesco Guerrieri, Binomio Sperimentale with a poetic declaration. The literary activity of the group was pretty intense until 1970. The artist was also a performer and a writer.
We can't find products matching the selection.
Secure and Fast Shipping
Tracked international shipping
Purchase protection
Fully protected from checkout to delivery
Collector Guarantee
Original items certified by our curators