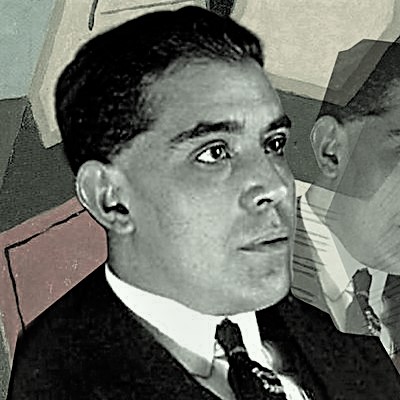 José Victoriano González-Pérez, better known as Juan Gris, was born in Madrid in 1887.
He studied at the School of Arts and Crafts in Madrid. He dwelled in the Bateau-Lavoir in Montmartre, where he happened to be the neighbor of Picasso. He began painting his first watercolors and publishing humorous illustrations in various magazines. His earliest experiments with Cubism date from 1911 and were influenced by Cézanne. He soon adopted the highly colorful geometric style that brought him to conquer abstractionism. In 1912, he began using collage for the first time. Gris distanced himself from the Cubist movement of Braque and Picasso by coloring and shading specific objects in order to achieve a highly personal and elegant effect. Gris died in Boulogne-sur-Seine in 1927.
We can't find products matching the selection.
Secure and Fast Shipping
Tracked international shipping
Purchase protection
Fully protected from checkout to delivery
Collector Guarantee
Original items certified by our curators