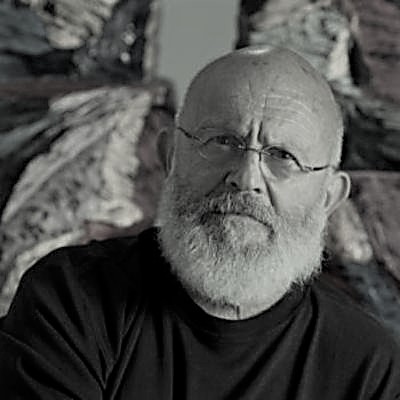 Jim Dine (Cincinnati, Ohio, 1935) is an American artist who rejected any formal association with Pop Art, but who is still commonly considered an important exponent of this art movement.
He became famous for his "happenings", chaotic art performances originally invented together with other important artists, such as Claes Oldenburg and Allan Kaprow, and important musicians, like John Cage. His work was featured in the historic exhibition "New Painting of Common Objects" at the Norton Simon Museum, one of the earliest exhibitions of Pop Art.
Since 1971, he has focused on his different series of drawings. In the 1980s, he began realizing sculptures. In 1984, the Walker Art Center in Minneapolis organized the important solo show "Jim Dine: Five Themes". In 1989, the Minneapolis Institute of Arts hosted Jim Dine's drawings dated 1973-1987. In 2004, also the National Gallery of Art in Washington D.C. organized the exhibition "Drawings of Jim Dine." Dine's artworks enrich numerous public permanent collections, such as those of the British Museum and the Tate Modern in London, the Centre Georges Pompidou in Paris, the Hirshhorn Museum, Sculpture Garden, and the Smithsonian American Art Museum in Washington D.C., the Honolulu Museum of Art, the Metropolitan Museum of Art, the Solomon R. Guggenheim Museum, the Museum of Modern Art in New York, and the San Francisco Museum of Modern Art in California.