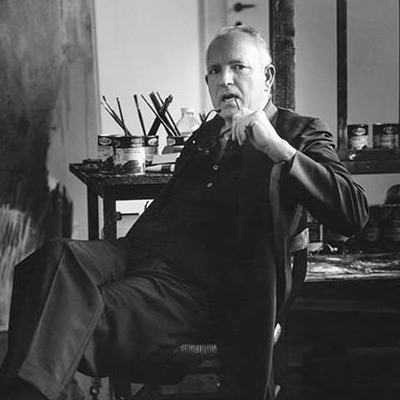 Giuseppe Zigaina (Cervignano del Friuli, 1924 – Palmanova, 2015) has always stayed close to his native city. Fundamental to his artistic career was the encounter with Pier Paolo Pasolini in the immediate post-war period, with whom he established a true friendship. The two shared ideals and passions that lasted until the death of the poet.
In 1950, he was invited to exhibit three works at the Venice Biennial: Occupation of the land, Bicycles and sickles, and Grass to the rabbits. He exhibited his art and won awards for it all over the world, but lived rooted in Cervignano with alternating periods of long journeys all around Europe.
He also collaborated on the two films directed by P. P. Pasolini Teorema and Decameron.