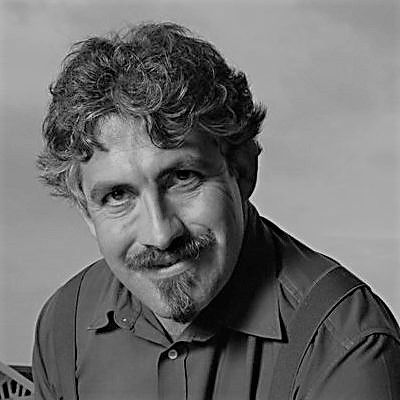 Giovanni Tommasi Ferroni was born in Rome in 1967, from a Tuscan family of artists. He has shown a passion for drawing since early childhood, attending his father's atelier and taking drawing classes from his uncle Marcello in summer at his sculpture studio in Pietrasanta.
His first solo show took place in 1991 at Il Gabbiano Gallery, in Rome. In the same year, he attended the Chicago international fair and took part in Le conchiglie (The Shells), an exhibition at the Lilia Leoni Gallery in Rome. In 1994, he joined the exhibition Un sogno che cambia il mondo (A Dream that Changes the World), organized by the social affairs department of the Prime Minister's Office. The Steltman galleries hosted his exhibitions in Amsterdam in 1997 and in New York in 1998. Shows were also held in 1999, 2000, 2002, 2004, 2005 in Amsterdam. In 1999, a monograph was dedicated to Ferroni by the American critic Donald Kuspit.
In 2001, he took part in the exhibition Emozioni belliniane nella pittura contemporanea (Bellini emotions in contemporary painting) at the Sandro Parmeggiani Museum of Cento, near Ferrara. The same museum later hosted Miti e Vanità, dipinti di Giovanni Tommasi Ferroni (Myths and Vanity, paintings of Giovanni Tommasi Ferroni), an exhibition that coincided with the publication of a book on the painter written by Prof. Maria Censi.
In 2009, he participated in The great students of the Roman school of Riccardo Tommasi Ferroni at the gallery San Marino, Arzilli palace, Republic of San Marino, and in the exhibition Francis and Clare of Assisi at the ducal palace of Massa.
In 2011, he was invited to the Venice Biennal to join two exhibitions, one in Venice (The shadow of the divine in contemporary art, artists Noto and elsewhere at Palazzo Grimani), the other in Rome (Italian Pavilion 150 years of Italian unity at Palazzo Venezia).
He has taught art at the Roman Center of Liberal Arts University and at the Lorenzo de' Medici Institute of Florence.
Giovanni Tommasi Ferroni currently lives and works in Rome and Pieve di Camaiore, Italy.