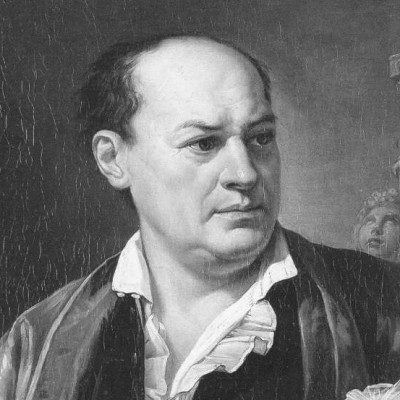 Giovanni Battista Piranesi is well-known as an architect, an archaeologist and, undoubtedly as the most important engraver of the 18th century: the leading artist in this field in the period going from Rembrandt to Goya.
Generations after him would continue to imagine Ancient Rome as he portrayed it in his magnificent "Vedute". In the last period, Piranesi's activities, above all as an editor, were characterised by a more commercial flavour. By this time he was already very famous, and created the series of decorative plates of antiquities, collected in his work "Vasi, candelabri, cippi, sarcofagi, tripodi, lucerne, ed ornamenti antichi disegnati ed incisi dal cav. Gio. Batt. Piranesi pubblicati l'anno MDCCLXXIIX", 1778, (Vases, candelabras, grave,stones,sarcophagi,tripods, lamps, and ornaments designed and etched by Cav. Gio.Batt. Piranesi, published in the year 1778), printed and integrated by his son Francesco.
Posthumous work, it is a compendium of various items of Roman furniture, will make the rules as regards Neoclassical furniture fashion and flavour in European affluent salons of 17-18 th century.