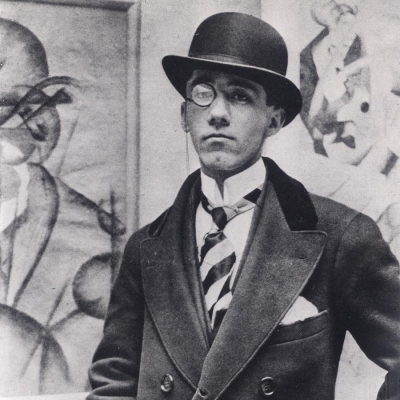 (Cortona, 1883 – Paris, 1966)
Was an Italian painter and a leading member of the Futurist movement. To a style that is still formally tied to tradition and to the past of Renaissance painting, Severini opposes the experimentation of new color techniques. His encounter with Cézanne pushes Severini to start his own unique painting route. It was at that point, that he assumed his style, which combined the poetry gathered from a Parisian environment with a clear futuristic impression. In 1910, together with Boccioni, Carrà, Balla, and Russolo, he signs the Manifesto of the Futurist Painters.
His first solo exhibition is set up at the Marlborough Gallery in 1913 and in 1916. Once detached from the futurist group, Severini approaches cubist painting and around. Around the Twenties, his painting returns to a sort of neoclassicism codified in the writing, "Du cubism au classicisme" (From Cubism to Classicism) from 1921. During the following years, the artist continued on this formal path of detachment from the avant-garde movements and returns to the order of tradition.
He holds numerous shows in Europe and abroad and participates in various editions of the Venice Art Biennial.
Latest Exhibitions:
2016 Winter Exhibition Gilden's Art Gallery, London