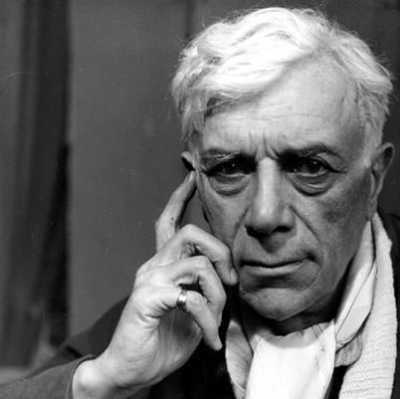 Georges Braque (1882 - 1963) was a Fauve painter who began to rethink his own painting style after admiring Picasso's Les Demoiselles.
Using the painting's revolutionary elements as a point of departure, together Braque and Picasso invented Cubism around 1908 in the belief the art of painting had to move far beyond the depiction of visual reality. Cubism represented a radical turning point in the history of art, nothing less than an abandonment of the pictorial illusionism that had governed Western art since the Renaissance. Cubists refused naturalistic representations, favouring compositions of shapes and forms abstracted from the conventionally perceived world. They sought the study of form central to Cézanne's artistic investigations by dissecting everything around them into their many constituent parts, which they then recomposed, by a new logic of design, into a coherent, independent aesthetic image. The new style received its name after Matisse described some of Braque's works to the critic Louis Vauxcelles as having been painted "with little cubes". In his review, Vauxcelles described the new paintings as "cubic oddities".
The French writer and theorist Guillaume Apollinaire (1880-1928) summarised well the central concepts of Cubism in 1913: "Authentic cubism is the art of depicting new wholes with formal elements borrowed not from the reality of vision, but from that of conception. This tendency leads to a poetic kind of painting which stands outside the world of observation; for, even in a simple cubism, the geometrical surfaces of an object must be opened out in order to give a complete representation of it. Everyone must agree that a chair, from whichever side it is viewed, never ceases to have four legs, a seat and a back, and that, if it is robbed of one of these elements, it is robbed of an important part".
Most scholars call the first phase of Cubism, developed cooperatively by Picasso and Braque, Analytic Cubism, because essentially it is a painterly study of the structure of form. Because Cubists could not reach the kind of total view Apollinaire described by the traditional technique of drawing or painting models from one position, they started dissevering the shapes of their subjects and to present their analyses of form across the canvas surface.
See below the beautiful original artworks by Georges Braque and shop now on Wallector.com!