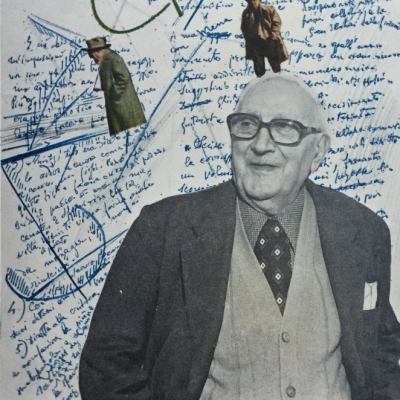 (Naples, 1884 – Livorno, 1977)

Italian painter, writer and poet. In 1910, he met Filippo Tommaso Marinetti, after this meeting, he decided to join Futurism immediately. He actively participated in Futurism activities and the editing of futuristic manifestos.
In 1914 he participated in the Futurist International Future Exhibition at the Galleria Sprovieri in Rome, with paintings and sculptures which are made in collaboration with Marinetti and Balla. Francesco Cangiullo. In 1930 he published "The Futurist evenings" followed by many other works of fiction and poetry witnessing the beginning of the season of memories.
Latest Exhibitions:
2014 Italian Futurism, 1909–1944: Reconstructing the Universe Guggenheim Museum,
We can't find products matching the selection.
Secure and Fast Shipping
Tracked international shipping
Purchase protection
Fully protected from checkout to delivery
Collector Guarantee
Original items certified by our curators