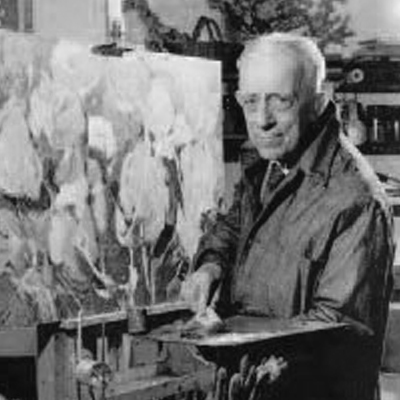 Enrico Paulucci (Genoa, 1901 - Turin, 1999), born Paolucci Delle Roncole, was an Italian painter, member of the Group of Six of Turin. In the years 1927-1928, he attended the most famous painters of the Turin area and became friends with Felice Casorati, Lionello Venturi, and Edoardo Persico. In 1928, he moved to Paris, where he deepened his knowledge of French painting, from Impressionism onwards, and became interested in the work of Pablo Picasso, Henri Matisse, Raoul Dufy, and Georges Braque.
In 1929, he returned to Turin, where he joined his friends Gigi Chessa, Carlo Levi, Nicola Galante, Francesco Menzio, and Jessie Boswell, and with them he formed the Group of Six of Turin, supported by Lionello Venturi and Edoardo Persico. The group looked at Post-Impressionist French painting and spoke of freedom in a climate in which art was threatened by nationalism and autarchic withdrawals. The group disbanded in 1931, but Paulucci, Menzio and Levi still exhibited together in 1931-1932 in Paris, London, and Rome.
In Turin, together with Felice Casorati, Paulucci founded the Casorati-Paulucci studio, where he organized many avant-garde exhibitions, including the first Italian art exhibition by the Milanese Milione group.