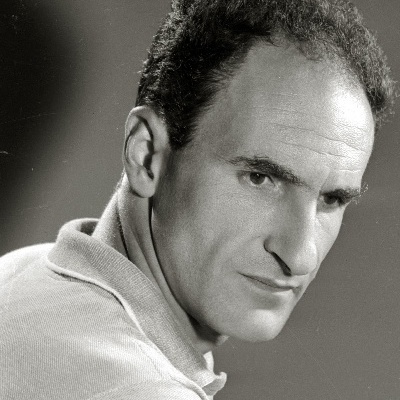 Eduardo Chillida (San Sebastián, 1924 – San Sebastián, 2002) was a Spanish-Basque sculptor and graphic artist.
His father Pedro was a soldier, yet he was also very interested in art. In 1939, Eduardo met Ignacio Malaxecheverria, who became his master and spiritual teacher. In that same year, he enrolled at the Academy of Fine Arts. In 1943, he began studing architecture, whilst his brother Gonzalo Chillida began studing painting. In 1947, he attended the private art academy "Circulo de Bellas Artes" in Madrid. In his earliest works, he used gypsum and clay.
In 1949, during his stay in Paris, the artist began working on iron sculptures. Over these years, his sculptures reflected his views, while space became his main focus. In 1962, together with the most important sculptors in the world, he participated in the V Festival of Spoleto, organized by Giovanni Carandente, where he presented two iron sculptures: Oyarak and Beguirari. Chillida also worked as an interior designer.
In the meanwhile, the artist also began realizing graphic artworks. Over the following years, he became a renowned sculptor and graphic artist. In the last years of his life, Chillida founded the Chillida-Leku Museum, inaugurated in 2000 at the Zabalaga farm (near San Sebastián), a typical Basque farm. He participated in numerous international exhibitions, and his works were presented at several Documenta exhibitions and at various Biennals. He won the Gran Prix for Sculpture at the Venice Biennal (1958), the Kandinsky Prix (1960), the Rembrandt Prix by the Goethe Foundation (1947), the Gran Prix of Fine Arts of France (1984), and the Principe de Asturias Prix (1987).