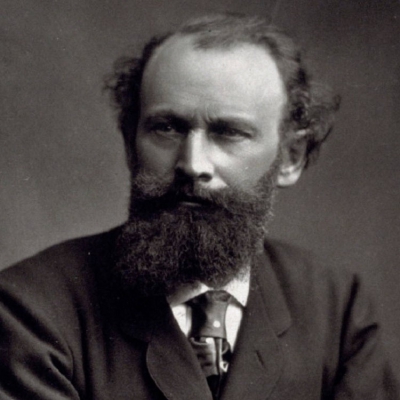 (Paris 1832 - Paris 1883)

He was one of the first 19th-century artists to paint modern life and a pivotal figure in the transition from Realism to Impressionism. All of his artworks are so special with their loose brushstrokes, nuanced color, unusual cropping, and sense of light. But in his life, he never participated in any exhibition of Impressionism. Only in 1863 and 1867, he held two solo exhibitions.
Manet was significant in formulating Realist principles, as well as in developing Impressionism in the 1870s. Manet's Realist painting Le Déjeuner sur l'Herbe (Luncheon on the Grass) is widely celebrated as one of the most scandalous and ground-breaking artworks ever created in the history of art. This bold artwork outraged the French beholders due to both its subject matter and its painterly style. The artist rendered the figures in soft focus, while broadly painting the background. One hostile critic commented on it: "A commonplace woman of the demimonde, as naked as can be, shamelessly lolls between two dandies dressed to the teeth. These latter look like schoolboys on a holiday, perpetrating an outrage to play the man. This is a young man's practical joke - a shameful, open sore". In reality, Manet only sought to reaffirm the essence of painting. Manet intended to move away from illusionism toward an open acknowledgment of painting's properties. Visual incongruities express Manet's persistence on focusing on the pictorial structure of his painting, in keeping with his modernist concern in observing the essential principles of the medium. He died in Paris on 30 April 1883.
Latest Exhibitions:
2016 d'Orsay & d'Orsay Galerie d'Orsay, Boston
2016 Delacroix and the Rise of Modern Art The National Gallery, London
2015 Inventing Impressionism The National Gallery, London, London