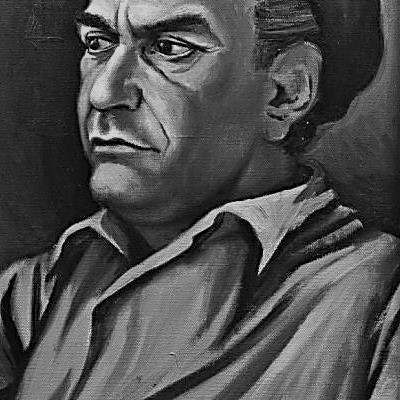 Corrado Cagli (Ancona, 1910 - Rome, 1976) was an Italian artist.
In 1932, Cagli inaugurated a solo show with Adriana Pincherle at the Galleria di Roma. In December 1933, he moved to Paris, where he exhibited with Capogrossi, Cavalli, and Sclavi at the Galerie Jacques Bonjean. Organized by Count Emmanuele Sarmiento, the exhibition was presented in the catalog by the critic Waldemar George, who put together the four young artists under the label of Ecole de Rome.
At the end of 1938, he was exiled, following the proclamation of racial laws and the intensification of anti-Semitic attacks against his person and his work. He settled at first in Paris, where he continued to exhibit and, at the end of 1939, from Cherbourg, he embarked for New York. There, he exhibited at the Julien Levy Gallery. In 1948, he decided to go back permanently to Italy and settled in a studio in Via del Circo Massimo, in Rome. Stability and tranquility allowed him to continue his analytical research in painting and to participate in many exhibitionss both in Italy and abroad.