Alejo Vidal-Quadras Veiga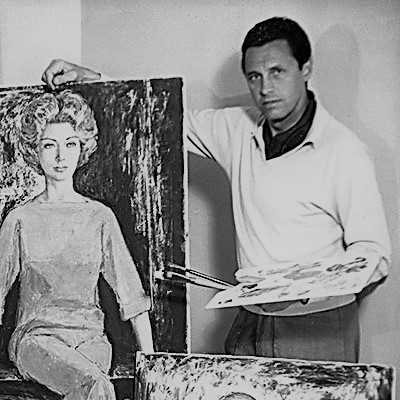 Alejo Vidal-Quadras Veiga was born on 12 April 1919, in a family of the high bourgeoisie of Barcelona.
At the age of 22, he organized his first exhibition at a gallery in Barcelona. During the 1940s, the young painter affirmed his reputation and received many commissions. After many commissions, Alejo began describing himself as a portraitist. In 1947, Alejo chose to live in Paris: in his Montmartre studio, Alejo hosted many famous people and realized beautiful portraits for them, including Italy's King Umberto and his daughters, Wallis Duchess of Windsor, Princess Grace and Prince Rainier of Monaco, as well as popular persons from the world of entertainment, like Anouk Aimée, Audrey Hepburn, Sir Arthur Rubinstein, Maria Callas, Marilyn Monroe, Yul Brynner, and many others, including the industrialist Gianni Agnelli, socialite Gloria Guinness, steel baron Hans Heinrich Thyssen-Bornemisza, and shipping tycoon Aristotle Onassis' family. From 1960 onward, prestigious art galleries, such as Wally Findlay Galleries (in New York, Paris, and Palm Beach) and Frank Partridge in London, exhibited his works annually. He died on 23 January, 1994, at the age of 75.